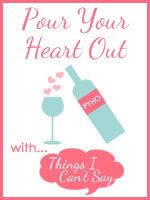 In February my sweet friend Beth loaned me
The Life of Pi
by Yann Martel.
I'm going to digress here. You know how Anne of Anne of Green Gables always talks about "kindred spirits"? Beth is one of my kindred spirits. We are stay-at-home, politics following, history nerd moms. And she has great taste when it comes to books (and food and clothing). I've loved every books she's loaned me. Our books are our dear friends. She is my dear friend.
Back to
The Life of Pi
. This book came into my life at an odd time. A fellow in our life group suggested I read it a day before Beth gave it to me. Random? Coincidence? Who knows? Anyhow, I had the book on my shelf since February. I started it and longed to finish it but my semester of school was particularly grueling and I never got around to reading it ...until this week.
I finished
The Life of Pi
on Monday. Never before have I experienced a crisis of faith that was brought on by a piece of fiction.
Early in the book it is said, "I have a story that will make you believe in God." This book is not necessarily about religion (though the main character is a practicing Hindu/Muslim/Christian) but is more about the faith it takes to believe beyond what is seen. In fact near the end of the book, the main character says, "I know what you want. You want a story that won't surprise you. That will confirm what you already know. That won't make you see higher or further or differently."
Herein lies the problem. The book is one long story but near the end, another story is told and the reader is left to decide for herself which story is real. One is a story of confirmation. The other is a story of faith and when the pages ran out, I wasn't sure I had the faith to believe.
Of course I know this is a work of fiction but a huge part of me just needed "the answer." I didn't want to be left wondering. I wanted to know. And that want has gone unfulfilled--in fiction and in life.
In some ways I've really just cast my frustrations onto the book. In real life, my real life, there are questions I want answered--"Why is MY mom sick?" "Why now?" "Why does everyone insist that I make this petty relationship side issue THE issue of my life?" These questions, these supplications, these frustrations, these prayers have gone unanswered. And sometimes, I feel like I don't have the faith to believe that I'll ever know or understand or that I have the strength to keep moving in such turmoil.
Though the book brought out serious, deep emotions of fear and doubt, it also served as a reminder that the very things that challenge us ironically keep us alive. Sometimes it takes being alone, and afraid, and in the dark, and out of control for me to step out on a limb and say, "Even if you are all I have, it's still more than enough for me."
Not having the answers I want keeps me dependent on the God who I trust.
In many ways,
The Life of Pi
served as a great reminder of truths that have been obscured by my reality.
I can't recommend it enough.
Do you have a great read to share? Please do!