Mother's Day is sneaking up on us!
Whenever I ask my mom what she wants for Mother's Day she gives me the same answer.
"I want pictures of my grandchildren."
Ergo, I head to
Shutterfly
for photo gift ideas.
Shutterfly has great
Mother's Day Cards and Stationary.
I simply love these personalized notebooks and notepads. They are super cute and, hello, UBER practical! Who wouldn't feel a little bit better looking at the grocery list if it had the faces of beloved little kids on it?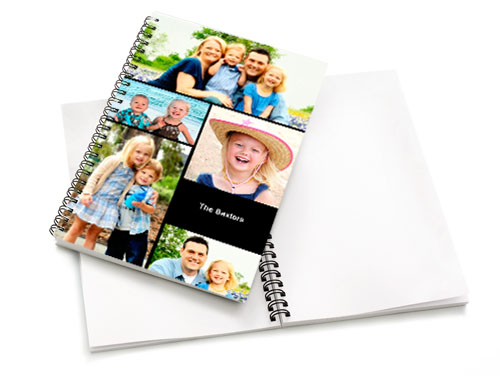 Of course Shutterfly offers other fabulous
Mother's Day Gifts
, like accessories.
I love accessories. Whether its a necklace, apron, or bag, I love it! Am I crazy thinking you can NEVER go wrong giving someone an accessory? I think not.
If you want to get a photo accessory for your mom, may I urge you to consider this bracelet? It is darling AND affordable; you can't beat that!
And who can resist a great summer carry-all (especially if it has the grandchildren on it)?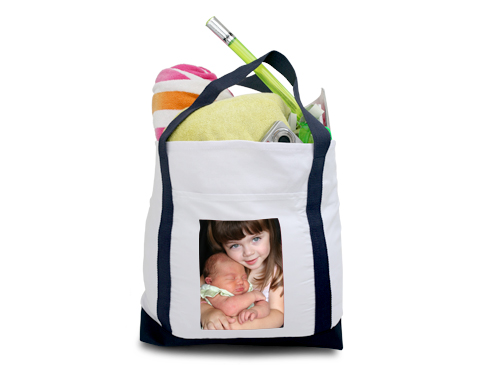 Though I love Shutterfly's selection of stationary and photo accessories, what I'm leaning toward most this year is a
Photo Book for Mom
.

Shutterfly's Photo books come in five different sizes and can be created totally custom for the mom in your life. There are extensive background options and there are tools to help crop and rotate photos. What I like best about this option, however, is how easy it is to sit down and create a custom book of memories to enjoy with loved ones!
I've used Shutterfly from everything from calendars to Christmas cards and I am always impressed by the quality of their products. Shipping is fast and convenient and the website is very user friendly.
If you are searching for that "Oh so perfect" Mother's Day present, may I suggest you hop on over to Shutterfly and check out their selection of
Mother's Day Cards and Stationary
,
Mother's Day Gifts
, and especially check out
Photo Books for Mom
!
**
Disclaimer** I was contacted by Shutterfly about doing a review of their products for Mother's Day. I will be compensated with a code to receive 50 cards and a photo book. However, all opinions are my own. I've used Shutterfly without free promos because I believe in the quality of their products.
"Have a blog?
Sign up
for a chance at 50 free cards from Shutterfly."