M.E. has been asking some tough faith questions lately. "Who made God?" "How is God God and Jesus?" "Are there dinosaurs in heaven?" and "When Bailey (her uncle's pug) died, did she go to heaven?"
I sort of want to throw my hands up in the air and go "Geez kid, I don't know!" How do you answer these tough questions? (The egg and tree example did not help explain the trinity).
In the meantime, my brother-in-law sent me these photos. At least I'm not the only one struggling!
FYI, these churches are across the street from one another.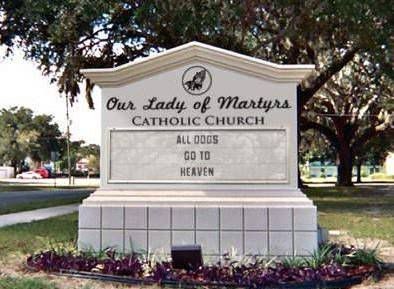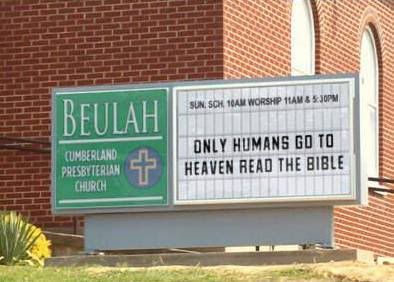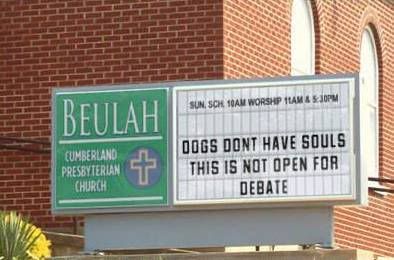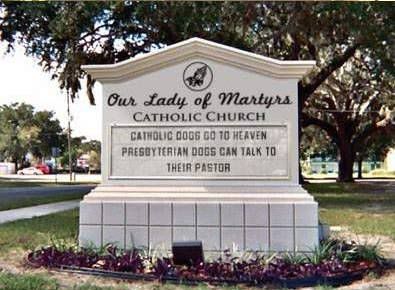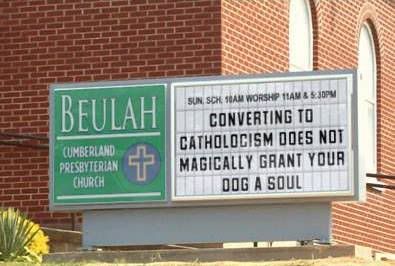 Hope you enjoyed this spiritual nonsense.
Now really--how do you answer the "tough" questions?