Welcome to March's 3 Way Challenge!
(If you want to know more about the challenge,
click here
)
My "uniform" challenge this month was to wear a sweater three times. I chose a blue wool sweater that used to be Matt's but had an unfortunate run in with our dryer.
Here's what I came up with:
Sweater, khakis, structured jacket, ballet flats and necklace for a Sunday afternoon.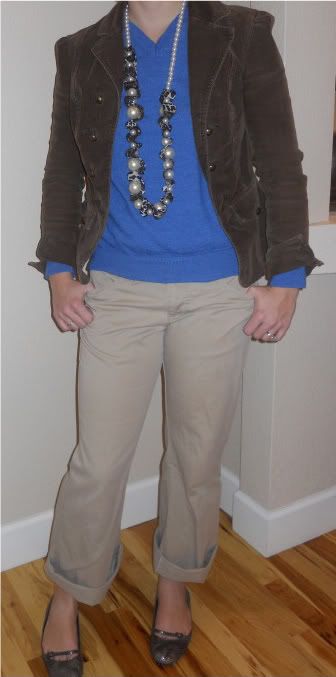 FYI--I was having a bad face day. I won't subject you to that kind of torment.
Brown cargos, leopard print ballet flats, sweater, and gold jewelry galore for a "do nothin'" day at home.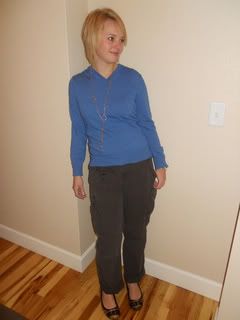 Jeans, orange Tee, sweater, the locket Matt got me for our 6th month dating anniversary (it's okay, you can say, "awww!"), and a pair of shoes that pre-date my oldest child by quite some time.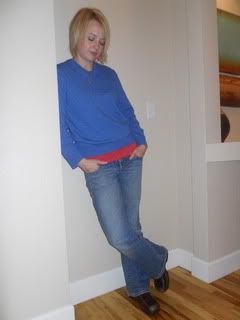 From this mix up I learned a valuable lesson: I can't stand this sweater.
Every outfit felt forced and frumpy! Ergo, the sweater is now in my "giveaway" pile--surely someone out there will love it!
Anyhow, since I disliked each and every outfit posted here, I'm going to leave you with a look I love!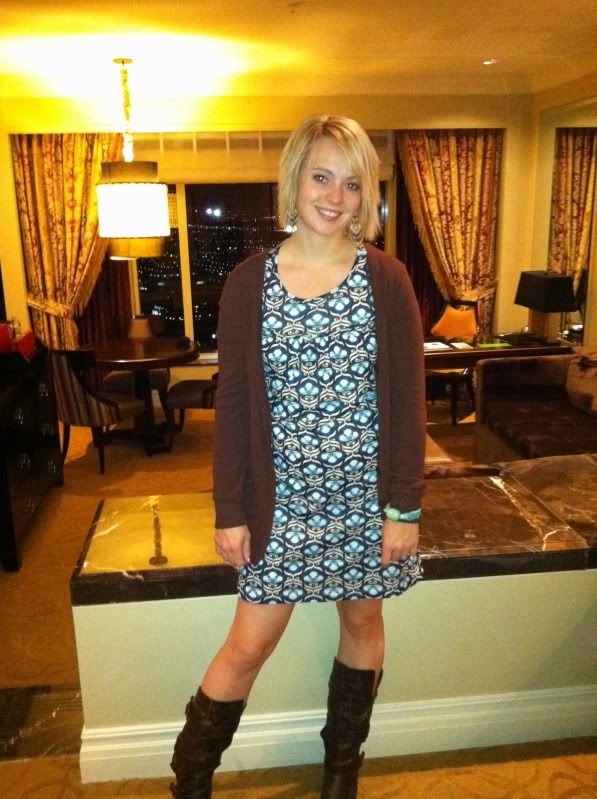 April's challenge: wear a dress three different ways. I challenge you to find a dress in your closet and work it three ways during the month of April!