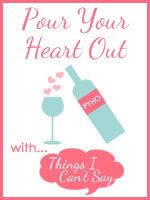 Oh my goodness, there is a lot of controversy surrounding Miley Cyrus, isn't there?
The young lady dresses scantily, grinds against men old enough to be her father, and enjoys a hit on the ol' hooka bong now and then.
Kinda makes me sad and reminisce about the days when she looked like this:
Is her progression from quirky teen to sexy woman normal or is Miss Cyrus trying to tell us something with her "Can't be Tamed" CD title?
Honestly, I think the desire to "flip" from one persona to another is a very normal, developmental change in teenagers. I'd wager a bet that I'm not the only one who went to college hoping that the "new" Reagan would be prettier, wittier, and more fun than "high school" Reagan. I'd even bet I'm not the only one who, when not under the microscope of Steve the "that's skirt is too short" fashion police father, tended to dress a bit sexier. I'm probably not alone in saying that I too dabbled in parting and "hooka-ing" and grinding.
I guess what I'm saying is ya, I wish Miley Cyrus would have kept her young, innocent look but I'm not surprised that she wants to grow up. Are you still wearing the clothes and behaving the way you did when you were eleven? Of course not and we can't expect Miley to stay eleven forever, either.
So many moms I know are super irritated at Miley's new look because she is no longer a role model for young girls.
I take exception to this.
In order to get good role models for our daughters, we allow someone else's daughter to be thrown onto a very adult world pedestal.
We let
those
girls work adult hours and make adult money so that our daughters are entertained.
We sacrifice the youth and innocence of someone else's little girl because they are getting paid.
We have no problem with role model girls living adult lives as long as they look like kids but the second those role model girls become women--the second they want to rid themselves of their teenage persona and grow up, we turn on them because they no longer meet our expectations of all things good and pure.
We lament their bad choices in hair color, boyfriends, and clothing not because we care about THEM but because of how they might affect our children.
Isn't it about time we stop and think about the ways in which our need to have role models for our children (rather than BE role models for our children) and our insatiable desire for our kids to be entertained leads to the creation of these "role model girls gone wild"?
Am I the only one pondering how the American obsession for child "role model" stars leads to those child stars being absolute messes as adults?
What I think about Miley Cyrus is that she is a beautiful and talented young woman. I wish that she would focus on her talents and character more than her body and parties but when it comes down to it, I recognize that for the past 10 years, we've paid her to entertain us like an adult. And now she's an adult, trying to entertain us like so many adults do--with her looks and her body more than her self-worth and value.
I'll end with this, if you want a good role model for your daughter and son, I'd suggest that you put them around real, quality men and women--and that includes YOU.