A while back I
posted an outfit
that once got me the compliment of "looking like a pirate." Awesome.
Funny thing was, I wasn't even wearing my pirate boots.
I love my black slouch suede boots and today I rocked 'em with Diva skinny jeans, Gap white T-Shrit, blue thrifted tunic, black earrings from Kohl's, and a grey thrifted bracelet.
Not a single ruffle on me. I think I should get an award for that!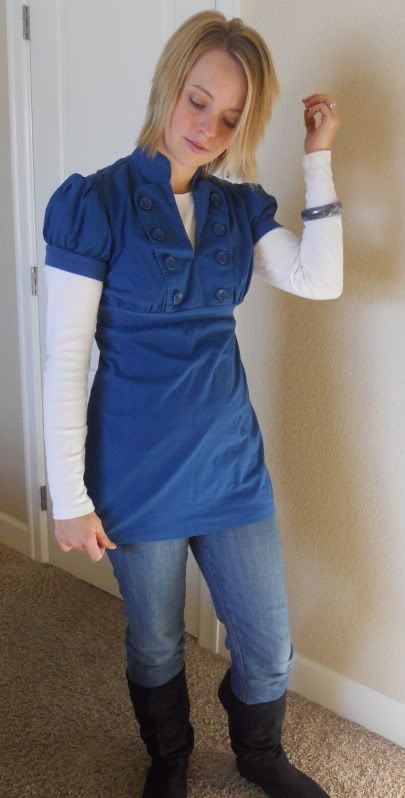 P.S. I'm a third of the way through the 30/30! YAY!
Here's a mini-recap of my last 10 days of dressing adventure!