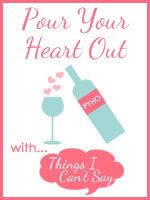 I've listened to this song off and on for over a year now and for some reason it just resonates with me.
Maybe it's because I truly desire to make a difference and fear I'm not.
Maybe it's because my mom is dying and I am angry at the emptiness I feel when I think of her being gone and I'm ashamed at being angry and even ashamed to admit I feel empty.
Maybe it's because there is someone I need to forgive who I don't want to forgive making me a prisoner to unforgiveness.
Maybe it's because this song is a profound reminder of the redeeming love I feel.
Maybe.
What I think is that I am in awe of lyrics and melodies that really bring about these thoughts and feelings in me. Music has such a profound ability to affect people.
What song does it for you?
P.S. Love the song--the video? Not so much. I'm sure there is some deep message in the space theme that I'm totally missing. If you get it, please share!
I dreamed I was missing
You were so scared
But no one would listen
Cause no one else cared
After my dreaming
I woke with this fear
What am I leaving
When I'm done here
So if you're asking me
I want you to know
[Chorus]
When my time comes
Forget the wrong that I've done
Help me leave behind some
Reasons to be missed
And don't resent me
And when you're feeling empty
Keep me in your memory
Leave out all the rest
Leave out all the rest
[End Chorus]
Don't be afraid
I've taken my beating
I've shed but I made
I'm strong on the surface
Not all the way through
I've never been perfect
But neither have you
So if you're asking me
I want you to know
[Chorus]
When my time comes
Forget the wrong that I've done
Help me leave behind some
Reasons to be missed
Don't resent me
And when you're feeling empty
Keep me in your memory
Leave out all the rest
Leave out all the rest
[End Chorus]
Forgetting
All the hurt inside
You've learned to hide so well
Pretending
Someone else can come and save me from myself
I can't be who you are
[Chorus]
When my time comes
Forget the wrong that I've done
Help me leave behind some
Reasons to be missed
Don't resent me
And when you're feeling empty
Keep me in your memory
Leave out all the rest
Leave out all the rest
Forgetting
All the hurt inside
You've learned to hide so well
Pretending
Someone else can come and save me from myself
I can't be who you are
I can't be who you are