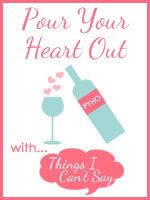 As an educator, I'm passionate about teaching and learning. I have definite ideas about what I want my kids to learn and how I think they should learn. The problem is my teaching style and philosophies are WAY outside of the box when it comes to traditional public schooling (don't get me started on reward systems or homework). Ergo, I've always assumed I would home school my children.
Whenever I mention this to people they give me "looks" and even a few judgmental comments:
Are you qualified? (Let's see, I have a BA in secondary education and middle school, a Master's in teaching history, I'm a year and a bit away from a doctorate in curriculum and instruction, I have teaching experience from k-college ... what do you think?)
Aren't you afraid your kids won't have social opportunities? (You mean outside of church groups, family, friends, soccer, dance, music, volunteering, 4-H, and play dates? Yeah, I think socialization starts before school, happens in places besides school, and continues post-school.)
Don't you know that home school graduates aren't taken seriously in the "real world"? (Really? I wonder why every home schooled graduate I know has gotten into a good--I mean a REALLY good university?)
I clearly see many benefits to home schooling:
freedom of curriculum,
freedom of time (no bus chasing),
emotional freedom (no boredom waiting for other kids, less peer-pressure, less feeling bad if you don't keep up in math),
one-on-one instruction,
no busywork (or homework!)
field trips and volunteering possibilities ...
Not everything about homeschooling is positive, though.
Like time! It is true that homeschooling my children will mean that I won't be running on a school district schedule but it takes time to plan, enact, and grade lessons.
And you are around your kids 24/7 with no break!
Homeschooling can be expensive too. The curriculum costs a bundle. There are virtual schools out there that offer curriculum but not necessarily the curriculum I'd like.
Finally, it is hard to live outside of the perceived norm.
My oldest child isn't ready for kindergarten this year. We are one year away. But as soon as I see school supplies hit the floor in Target I start to falter on whether or not homeschooling is right for her. She comes alive in her preschool and flourishes with her friends. Will I rob her something if I home school her? On the other hand, if I don't home school her, will she receive what I call a "mis-education"? Will she be a small, shy voice lost in a sea of busy-bodies? Will she be just another score on the PAWS test? What is best for her? For our family?
I just don't know. And it's really tough on me because I've always been sure that I'd be sure about teaching her. Am I wrong?
In sum, I don't know WHAT I THINK about homeschooling. Thoughts are bum-tumbling in my head. Do you or were you home schooled? What do you think of it? Pros/Cons? I'd love to hear your thoughts, experiences, and opinions!