W
elcome to the "IT" list!
Every week Jill from the Good Life For Less rounds up the best blog ideas and compiles them into one smokin' hot, link lovin' good time! Take a minute, or an hour--whatever, and check out these fab finds (and the inspiring blogs that showcase 'em)!
And by the way, do you recognize the watch? I can practically feel the forces of nature telling me that Matt should have it for Father's Day!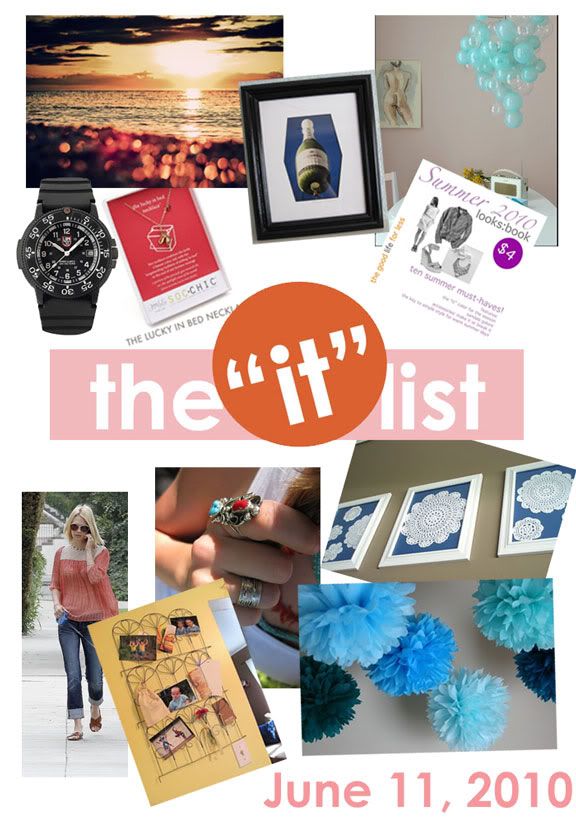 We have a SUPER fab line-up this week gals... as I was compiling the "it" list I kept saying, "...that is my favorite... no, no, this one has got to be the best... wait, wait, I just love this one!" Take some time today or this weekend to visit each of these brillz blogs - you won't be sorry!
Interested in being featured on the "it" list? Small businesses, retailers and bloggers alike are welcome to join this weekly publication! email goodlifeforless (at) gmail.com for info!
Thanks for checking out this week's IT list. If this is your first time on Where is the ME in Mommy? I'd love to have you take a peek at some of my most popular posts!
Click the following phrases to read up!
Orgasms
Letting Go
That's What She Said!
Wearing Black and Brown Together